Immersive
Viewing Experience
Enjoy texting, surfing, streaming, and playing games on the vibrant 6" HD+ 18:9 Display, which maximizes on-screen content. Adaptive Brightness, Night Light mode and the new Dark theme all work to provide a comfortable viewing experience.


Capture High-Quality
Photos With Ease
The Alcatel AXEL makes it easy to capture beautiful photos and videos with the 13MP high-resolution rear camera with Pro mode, and 5MP selfie camera.
interactive camera modes
Pro
Mode
Pro mode lets you adjust the shutter speed, aperture, exposure, and focus so you can control brightness, noise, and depth of field on your pictures.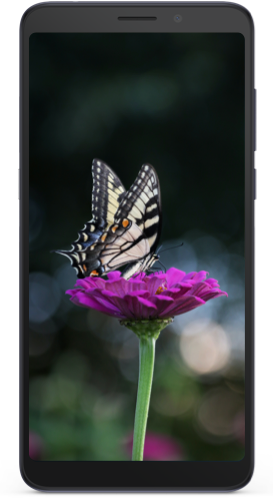 Stop Motion Mode
Animate objects and create fun clips with the Stop Motion mode. Adjust the aspect ratio to pre-crop your photos and make social-ready posts right from your camera app.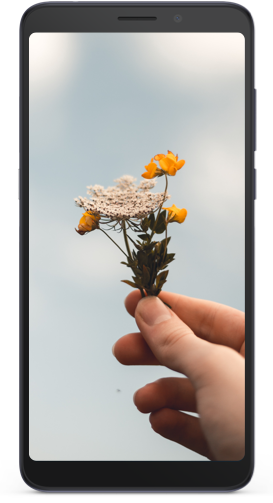 Reliable
Performance
With up to 32GB of user storage, and microSD™ support up to 128GB1, you can store more of what you love. The built-in Smart Manager learns from your usage habits to optimize battery life and app performance, helping reduce charging frequency and ensure you have power when you need it most.


Convenience and
Security at your
Fingertips
Get fast and secure access to your phone thanks to facial recognition and fingerprint unlock. Plus with the dedicated Google Assistant button, get help and answers on the go, even faster. Find My Device helps you locate your phone if it is lost or stolen, lock it down, or wipe it clean, just by signing into your Google account from another device.


Focus on what
matters most
Balance your digital life with a Digital Wellbeing Dashboard that helps you understand your daily digital interactions. Set timers on your apps, silence notifications, and set up parental controls easily.
<!— Left Block —>
Design
Size: 6.17" x 2.97" x 0.34"
156.65 x 75.35 x 8.52 mm
Weight: 6 oz
170 g
Color: Ocean Metallic Wave
Side Keys: Volume, Power, Google Assistant Button
Memory
ROM/RAM: 32GB ROM / 2GB RAM
SD Support: microSD™ up to 128GB
User Available Memory: Approx. 10GB
Features
Processor: MediaTek™ MTK6761D
Speed & Type: Up to 1.8 GHz, quad-core 4xA53
Operating System and Version No.: Android™ 10
Sensors: Accelerometer (G sensor)
GPS (A-GPS)
Proximity
Light
E-Compass
Fingerprint: Yes, rear-mounted
Facial Recognition: Yes
WEA Enabled: Yes
Display
Type: TFT-IPS
Size: 6.0"
Resolution: HD+ (720 x 1440)
Aspect Ratio: 18:9
Glass Type: 2D Dragontrail™ Glass
Touch Technology: Capacitive
Touch Points: 10
Connectivity
Network/3G/4G/LTE: GSM: 850/900/1800/1900
UMTS: 2/4/5
4G: 2/4/5/12(MFBI)/14/66(MFBI)/30
VoLTE: Yes
Wi-Fi Specs: 802.11b/g/n
Wi-Fi Calling: Yes
Bluetooth: 5.0
NFC: No
FM Radio: Supported
Mobile Hotspot Support: Supported
USB Type: Type C
SIM Type: 4FF Nano SIM
Card Slot: Single
<!— Right Block —>
Battery
Size: 3500 mAh
Standby Time: 8.75 days (4G) 14.17 days (3G); 20.38 days (2G)
Talk Time: 17 hrs. (4G); 21 hrs. (3G); 43 hrs. (2G)
Charging Time Until Full: Up to 2.5 hrs.
Audio Playback Time: On speaker: Up to 35 hrs.
On headset (max volume): Up to 70 hrs.
Video Playback Time: Up to 9.8 hrs.
Fast Charge: No
Rear Camera
Megapixels: 13MP
Flash Type: LED
Focus: AF
Image Stabilization: EIS
Camera Video: Video Capture: 1080p @30fps;
Video Playback: 1080p @30fps
Front Camera
Megapixels: 5MP
Flash Type: LCD Screen flash
Focus: FF
Front Camera Video: Video Capture: 1080p @30fps;
Video Playback: 1080p @30fps
Sound
HD Voice: Yes
Noise Cancellation: Yes
Default Music Player: YT Music
Supported Formats: AAC,AMR,AWB,MP3, AAC+,Vorbis,FLAC,APE, AIFF, eAAC+, PCM playback
HAC Rating: M4/T3
Headset Jack Size: 3.5mm
Speaker Size (In Watts): 1W
In Box
Quick Start Guide: Yes
Charge Head: Yes (5V2A)
Data Cable: es (Type C 2.0)
Others: SIM card
LCD and back cover sticker
Product Safety Information
<!— Left Block —>
Design
Size: 6.17" x 2.97" x 0.34"
156.65 x 75.35 x 8.52 mm
Weight: 6 oz
170 g
Color: Ocean Metallic Wave
Side Keys: Volume, Power, Google Assistant Button
Memory
ROM/RAM: 32GB ROM / 2GB RAM
SD Support: microSD™ up to 128GB
User Available Memory: Approx. 10GB
Features
Processor: MediaTek™ MTK6761D
Speed & Type: Up to 1.8 GHz, quad-core 4xA53
Operating System and Version No.: Android™ 10
Sensors: Accelerometer (G sensor)
GPS (A-GPS)
Proximity
Light
E-Compass
Fingerprint: Yes, rear-mounted
Facial Recognition: Yes
WEA Enabled: Yes
Display
Type: TFT-IPS
Size: 6.0"
Resolution: HD+ (720 x 1440)
Aspect Ratio: 18:9
Glass Type: 2D Dragontrail™ Glass
Touch Technology: Capacitive
Touch Points: 10
Connectivity
Network/3G/4G/LTE: GSM: 850/900/1800/1900
UMTS: 2/4/5
4G: 2/4/5/12(MFBI)/14/66(MFBI)/30
VoLTE: Yes
Wi-Fi Specs: 802.11b/g/n
Wi-Fi Calling: Yes
Bluetooth: 5.0
NFC: No
FM Radio: Supported
Mobile Hotspot Support: Supported
USB Type: Type C
SIM Type: 4FF Nano SIM
Card Slot: Single
<!— Right Block —>
Battery
Size: 3500 mAh
Standby Time: 8.75 days (4G) 14.17 days (3G); 20.38 days (2G)
Talk Time: 17 hrs. (4G); 21 hrs. (3G); 43 hrs. (2G)
Charging Time Until Full: Up to 2.5 hrs.
Audio Playback Time: On speaker: Up to 35 hrs.
On headset (max volume): Up to 70 hrs.
Video Playback Time: Up to 9.8 hrs.
Fast Charge: No
Rear Camera
Megapixels: 13MP
Flash Type: LED
Focus: AF
Image Stabilization: EIS
Camera Video: Video Capture: 1080p @30fps;
Video Playback: 1080p @30fps
Front Camera
Megapixels: 5MP
Flash Type: LCD Screen flash
Focus: FF
Front Camera Video: Video Capture: 1080p @30fps;
Video Playback: 1080p @30fps
Sound
HD Voice: Yes
Noise Cancellation: Yes
Default Music Player: YT Music
Supported Formats: AAC,AMR,AWB,MP3, AAC+,Vorbis,FLAC,APE, AIFF, eAAC+, PCM playback
HAC Rating: M4/T3
Headset Jack Size: 3.5mm
Speaker Size (In Watts): 1W
In Box
Quick Start Guide: Yes
Charge Head: Yes (5V2A)
Data Cable: es (Type C 2.0)
Others: SIM card
LCD and back cover sticker
Product Safety Information